Matthew Azzarto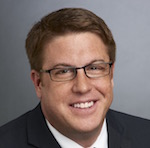 Akamai, Director, Media Operations, Broadcast Operations and Control Center
Matt Azzarto is director of media operations for Akamai, where he built out and manages the company's Broadcast Operations Control Center (BOCC), focused on proactive, real-time monitoring of over-the-top (OTT) video content for Akamai's media customers.
Prior to joining Akamai, Azzarto worked for 10 years at NBCUniversal in its Broadcast Operations and Network Operations Centers as director of on-air systems engineering, supporting NBC Network and cable distribution. During his tenure at NBC, Azzarto worked on several major initiatives related to content preparation, media management, encoding, transcoding, and multiplexing for both linear and non-linear content distribution. He also spent several years managing systems integration and engineering reliable systems to provide the highest quality video and audio via satellite and digital delivery.
Azzarto has a BS in mechanical engineering from Rutgers College of Engineering and a minor in music. When not at work or with family, he can be heard playing guitar and singing in one of his various musical side projects.